Why online private lessons?  Kansas is composed of mostly rural areas.  It's hard to find a specialist strings teacher in rural areas.  The practical benefits of online lessons are: no travel time, no vehicle wear and tear, gasoline savings and maintaining your family time.  Musical benefits: new online music resources have professional accompaniments that make it fun to practice, one can watch video clips of teachers demonstrating new technique, music notation tools for composition engage students with creative thinking, and background information on composers and pieces that pop up in separate windows provide historical data and facts.  Few people realize the terrific degree of technological sophistication that has impacted even string pedagogy/instruction.  Multi-media has made learning music more interactive and sophisticated than ever before.  The bottom line: children are engaged in their own learning when using the technological tools of this era.

While technology is great, nothing can ever replace a real, in-person teacher.  That's why online lessons require a 60 minute lesson in person every month.  Technical skills development needs careful monitoring and timely adjustments.  If there are five or more students within 20 miles of each other, the in-person lessons can be held at a central location in that area.  The teacher will travel! Fewer than five students in that area requires that the student travels to the GPMP office in Salina.

So in the Great Playn's Music Program, music lessons are tailored to the needs of both in-town and

out-of-town students. 

Fees for online lessons:


  30 min. online = $20







60 min. online = $40







60 min. in person once a month = $40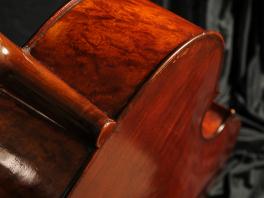 the Great Playn's Music Program    215 S. Santa Fe, Suite 102     67401     (785) 404-6065     teresah@greatplaynsmusic.com