We welcome students of any age and background. We provide traditional private lessons as well as the innovative Tripods Method. We emphasize standard musical training and encourage diverse styles and experimentation in applying those skills. Performance is an important part of the GPMP curriculum, so students who study here are involved in live music performances throughout the community.

Teresa E Hernandez is the Director of the Great Playn's Music Program. She was born and raised in Salina. Ms. Hernandez received her Bachelor's Degree in Music Education from Marymount College in Salina. She started playing the cello in the eighth grade and studied 11 years with Mr. Eric Stein, a long-time cello professor at Marymount. From 1991 to 2001 she was a per-service cellist with the Omaha Symphony in Omaha NE. She taught as a public schools orchestra teacher in Omaha, NE, between 1991 and 1998.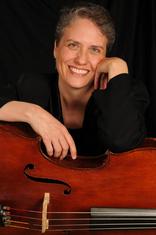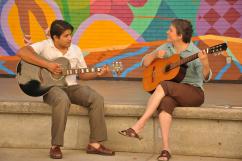 Teresa has performed in various ensembles in the Kansas City area since 2000, including the Cathedral of the Immaculate Conception (the Catholic cathedral in Kansas City, MO). In 2008 she was accepted onto the substitute cellist list for the Kansas City Symphony. In the fall of 2009 she returned to Salina. Having been a member of the Slaina Symphony for many years, including as  principal cellist, Teresa is currently on sabbatical from the Symphony with plans to return for the 2014-2015 season.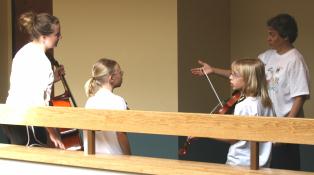 the Great Playn's Music Program    215 S. Santa Fe, Suite 102     67401     (785) 404-6065     teresah@greatplaynsmusic.com